The Wyrmkeep Entertainment Co.
's first Mutants & Masterminds adventure module,
Heroic Havoc #1: Instant Circus Is Going to Get You!
, is now available to order in
PDF format at DriveThruRPG
.
The circus has come to town, but it's not the kind anyone should attend! A troop of super-powered villains have been hired to put on a show as a cover to test a powerful new crowd-control product. Unfortunately, the citizens of the fair city are the unwitting guineas pigs. Even some members of the local police force have fallen prey to these criminals. Can a team of costumed vigilantes to any better?
Which leads to the question: Will this instant circus get you too?!
Heroic Havoc #1: Instant Circus Is Going to Get You!
is a scenario for characters of Power Level 10 to 11. This module includes write-ups of the villains (with drawings and backgrounds), a map of the encounter areas, introductory material to assist getting the heroes into the encounter, and suggestions for follow-up adventures. This is an excellent adventure to begin a new campaign.
Buy it now!
Here are some sample pages and the cover of the module.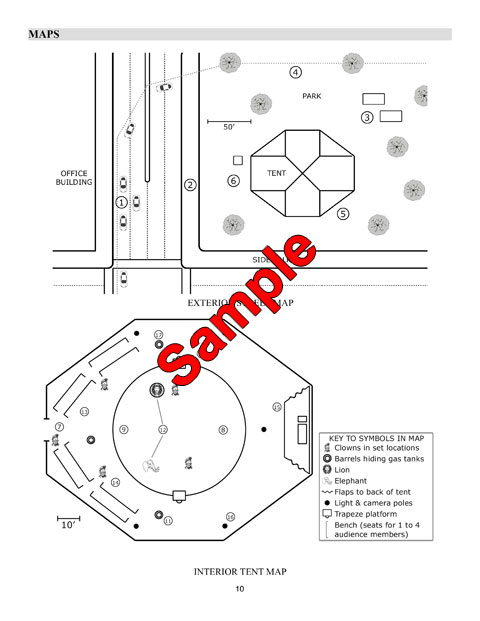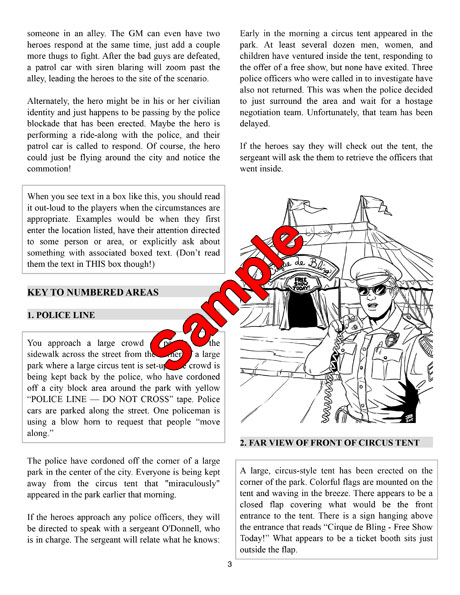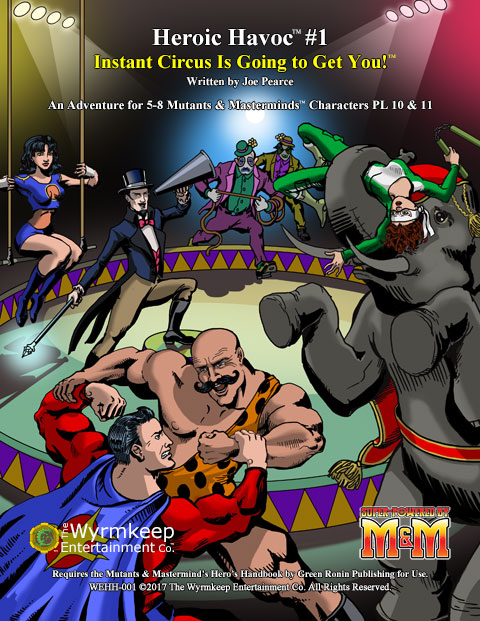 Thanks for your interest!
Joe Pearce, Owner,
The Wyrmkeep Entertainment Co.