I'll post some of the figures from our game. I've worked on them for years, actually customized my own heroclix at the beginning. The painting quality isn't the best but they're table ready. I'm sure my friend will post our new ones once they're done.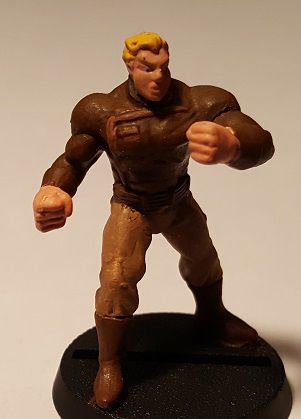 Praetorian Aegis
Now that I'm looking at them blown up, the paint jobs are pretty bad, but you get the idea.
Praetorian Aegis is my Superman-style character foil. He's a hero but secretly has designs to take over the world, sorta like the Viltrumites in Invincible. Not sure if I was going to do that before I read the books.