Well folks. I'm at that rare crossroads of not having much work. My schedule is wide open. So, if you have private commissions you've always wanted to have done... let me know. Or if you are a publisher or art director and have projects that I would be use for, please contact me.
Storn.Cook@gmail.com
I just found out that I'm doing a follow up to John Wick's Wield cover. So I am excited about that!
And I got some images together for another clip art portfolio for LPJ Designs. Some of the artwork is from a passion project of mine of doing a really high quality art for a fantasy web comic. So. I've been exploring some media and techniques to be able to do quality, yet make it fast enough that I can justify playing and not making money on it. The below is one example of water color pencils (once drawn, you can add water and smear it around) with a bit of watercolor (just grays) on top of it. Then digitally colored. Louis over at LPJ even picked it to be the cover of this particular clip art collection.
It is a fun technique for me, something fresh, as opposed to just doing pencil, then digital...because it becomes a bit more about shape than just line. Something I'm really interested in pushing, as my comic book past is so strong and the art is SO much about line.
Anyhoo... here is the link to the Portfolio:
http://rpg.drivethrustuff.com/produc...n-Cook?src=sub
And here is the art: Tal on the Run!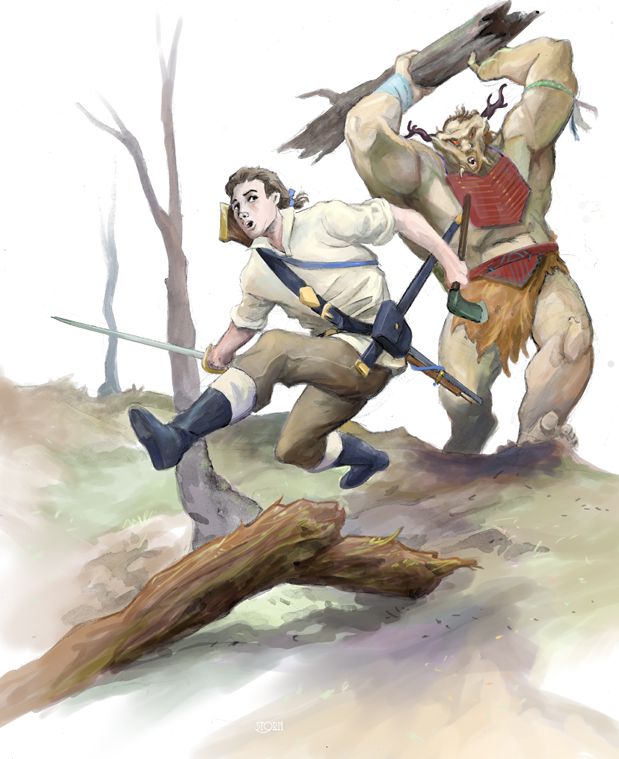 Next up, Death Tribble was still interested in another Manta Ray, but this time, not a techno suit, but an organic monstrosity as villain. Which was really cool to do a variant of something I had just done recently. This was also watercolor pencils and watercolors plus digital...
Manta Ray 2
Next up are a couple of entries into TenTon Studios weekly challenge. I thought this one was particularly clever. "What IF Geiger had been the art director behind Star Wars?" What a cool mash up. So, here are my doodles imagining such a thing....
Princess Leia via Geiger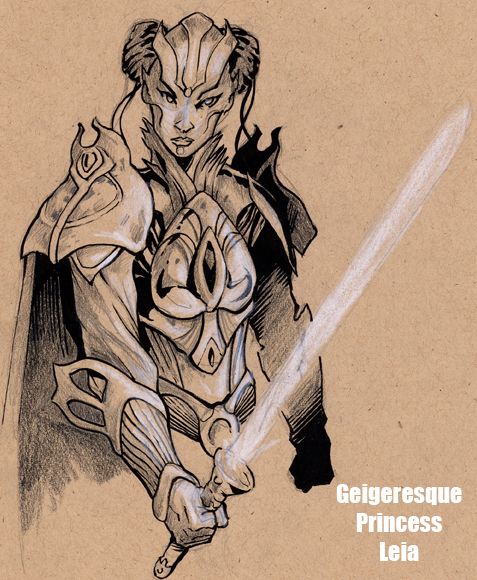 Boba Fett via Geiger